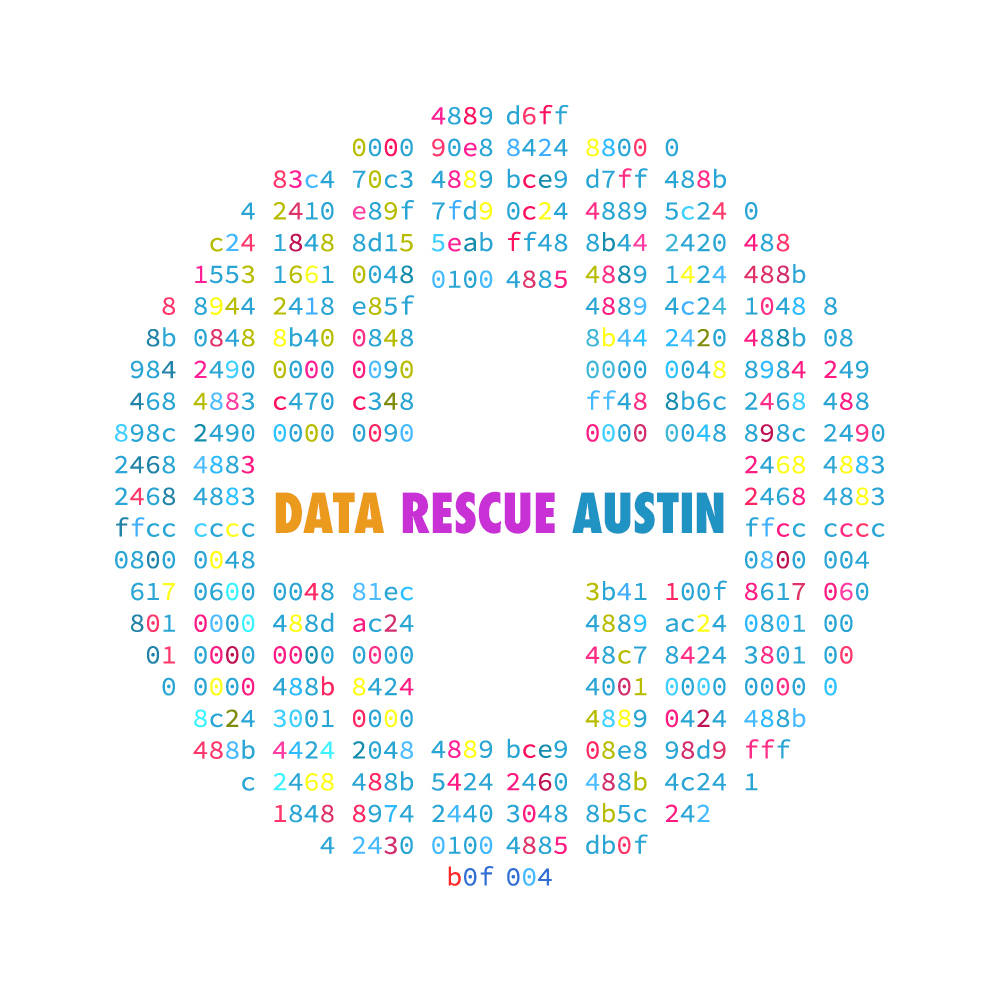 DataRescue Austin
Help Save Federal Data at the #DataRescueATX Event
April 26 from 12–4 p.m. at the Texas Advanced Computing Center
Advanced Computer Building, Room 1.104
10100 Burnet Rd., ATX 78758
The federal government's data belongs to you. Right now, that data (particularly on the climate and environment) is at risk for suppression and deletion for political reasons. On April 26th, as part of a nationwide data rescue initiative, #DataRescueATX is holding an event to create trustworthy copies of federal climate and environmental data.
The #DataRescueATX event is an opportunity for programmers, scientists, librarians, writers, activists and volunteers of all kinds to build community around fact-based arguments. Pizza and training will be provided, but please bring your own laptop and charger!
Email: datarescueaustin@gmail.com Twitter: @DataRescueATX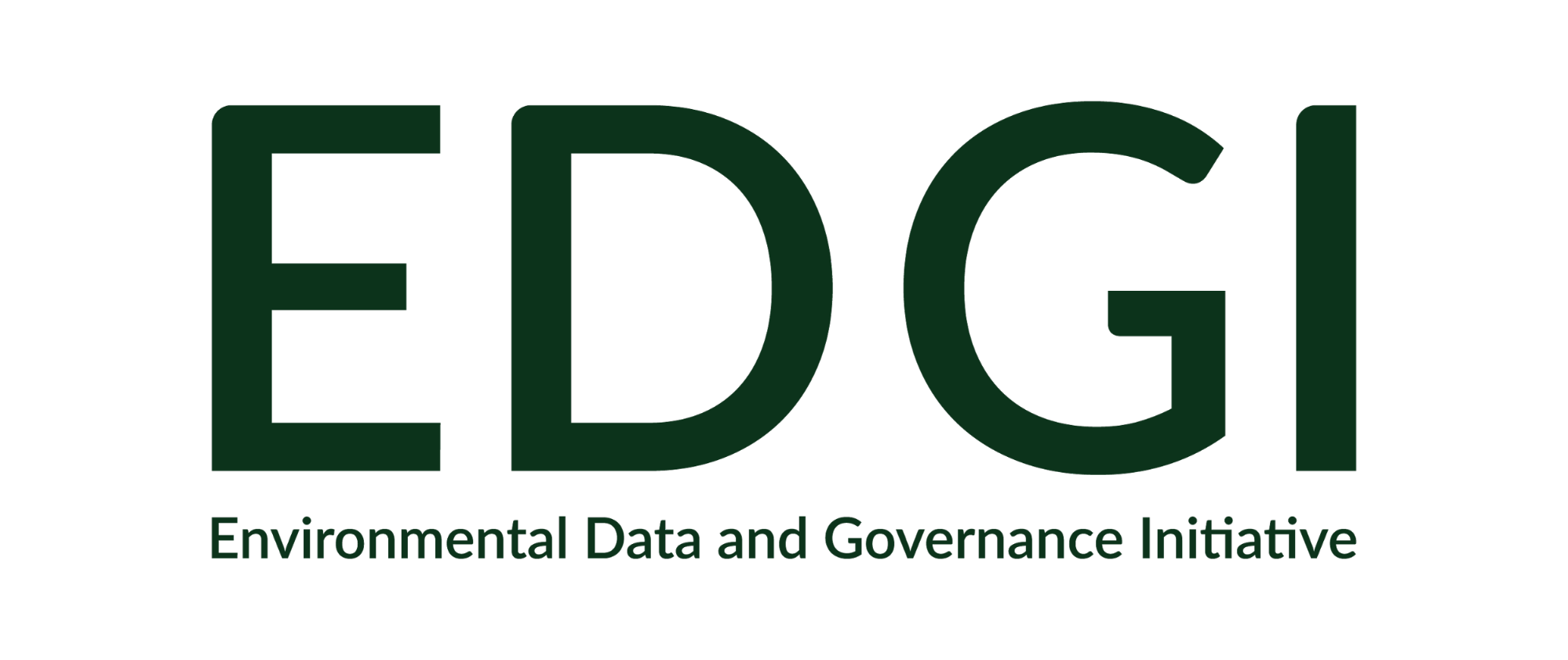 What you'll be doing
Data Rescue participants can choose from among several different "tracks" depending on their interests and skills.
Who we are
We believe that federal data belongs to everyone. Scientific and environmental data collected and published by the federal government through agencies like NASA, NOAA, the EPA and others is vital to public health and safety. Similarly, the federal government's social and economic data is vital to our ability to craft and hone effective public policy, and to hold public officials accountable. Threats to dismantle the federal government's data collection and scientific research infrastructure—from databases to satellites to models for climate, air and water—are also threats to our health, our rights, and our democracy.
DataRescue Austin is a nonpartisan alliance of local programmers, scientists, and writers dedicated to maintaining public access to federal data. We are part of the nationwide #DataRefuge project, in collaboration with the Environmental Data and Governance Initiative and the Internet Archives' End of Term Project. Our goal is raise awareness of the crucial role federal agencies play in data collection and storage, the value of that data to our communities, and its vulnerability to changing governmental priorities.
How to volunteer
If you would like to participate in April 26th #DataRescueATX event:

We hope to see you there!
Where
We will be meeting on April 26 from 12–4 p.m. at the Texas Advanced Computing Center, Advanced Computer Building, Room 1.104. The address is 10100 Burnet Road, Austin, TX.

A map can be found here.
Code of Conduct
Welcome everyone! Please read this Code of Conduct, and if you have any questions, ask an event organizer!
This is a harassment-free environment for everyone, regardless of gender, gender identity and expression, sexual orientation, disability, physical appearance, body size, race, age or religion or technical skill level. We do not tolerate harassment of participants in any form. Harassment includes verbal comments that reinforce social structures of domination related to gender, gender identity and expression, sexual orientation, disability, physical appearance, body size, race, age, religion, sexual images in public spaces, deliberate intimidation, stalking, following, harassing photography or recording, sustained disruption of talks or other events, inappropriate physical contact, and unwelcome sexual attention. Participants asked to stop any harassing behavior are expected to comply immediately.
If a participant engages in harassing behaviour, the organizers may take any action they deem appropriate, including warning the offender or expulsion from events and online forums. If you are being harassed, notice that someone else is being harassed, or have any other concerns, please contact a member of the organizing team immediately.
Organizers will be happy to help participants contact local law enforcement, provide escorts, or otherwise assist those experiencing harassment to feel safe for the duration of the event. We value your participation!
This document is based on a similar code from Civic Tech Toronto, itself derived from the Recurse Center's Social Rules, and the anti-harassment policy from the Geek Feminism Wiki. This work is licensed under the Creative Commons Attribution-ShareAlike 4.0 International License.
DataRescue Austin 2017 is part of the Environmental Data and Governance Initiative (EDGI), in partnership with the DataRefuge project and the End of Term Presidential Harvest from the Internet Archive. We are grateful to the Texas Advanced Computing Center for providing space.
The people helping organize this event include (in alphabetical order):
Amelia Acker, Assistant Professor, UT Austin School of Information
Colleen Hobbs, Library Assistant, Dolph Briscoe Center for American History
David Arctur, Research Scientist, Center for Integrated Earth Systems Science, Jackson School of Geosciences
Debbie Cerda, Volunteer Austin
Eric Busch, Digital Humanities Project Manager, Dolph Briscoe Center for American History
Genevieve Pierce, Library Assistant, Dolph Briscoe Center for American History
Jim 'Decibel' Nasby
Josh Vekhter, PhD Student, UT Austin Computer Science
Jessica Meyerson, Digital Archivist, Dolph Briscoe Center for American History
Shane Williams, Senior IT Manager, UT Austin Computer Science
Stephen Reid McLaughlin, PhD Student, UT Austin School of Information
Stephen Mock, Director Of Advanced Computing Interfaces, Texas Advanced Computing Center
And special thanks to:
DDN Storage (event sponsor)
Laurie Allen, Bethany Wiggin, Margaret Janz @ Data Refuge
Maya Anjur-Dietrich and the rest of the folks from EDGI
All those contributing anonymously to DataRescueAustin, Data Refuge, and the broad efforts to save at-risk federal data
Outside Austin? Check here and here for sister events in your area.
Want to volunteer, sponsor the event, or host a parallel event elsewhere in Austin? We'd love to hear from you!
March 3, 2017 | UT Austin iSchool