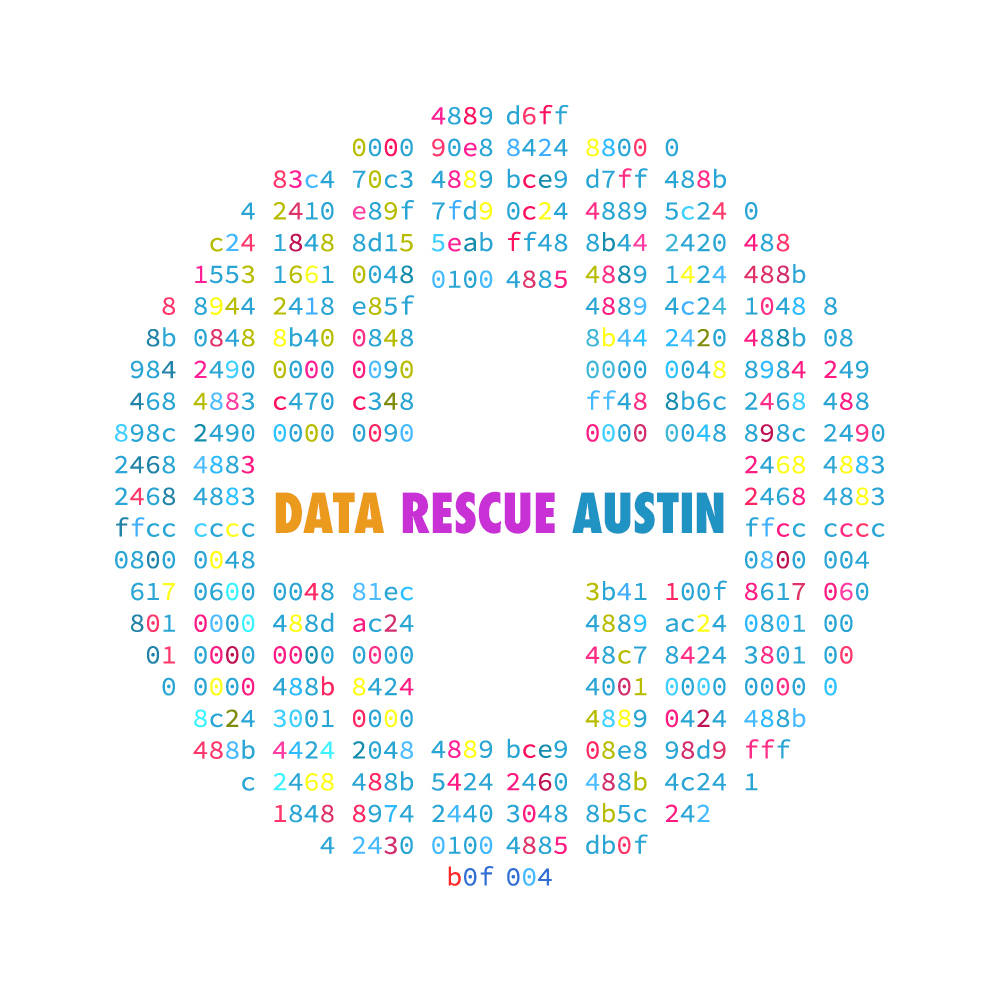 DataRescue Austin
March 3, 2017 | UT Austin iSchool
#DataRescueATX at UT is an opportunity for programmers, scientists, archivists, activists, and volunteers of all kinds to identify, back-up, and help preserve publicly accessible federal data resources in the public interest, in the event they are removed from public view and use.
Join us for a day of civic technology and citizen archiving, at a time when scientific research in the public interest is increasingly at risk. We're looking for people who are knowledgable about environmental research and data, including data scientists, hackers, archivists, librarians, writers, web designers, people with good communication skills, and anyone else who is eager to help!
Please follow us on social media, sign up for the event here, or email datarescueaustin@gmail.com for more info.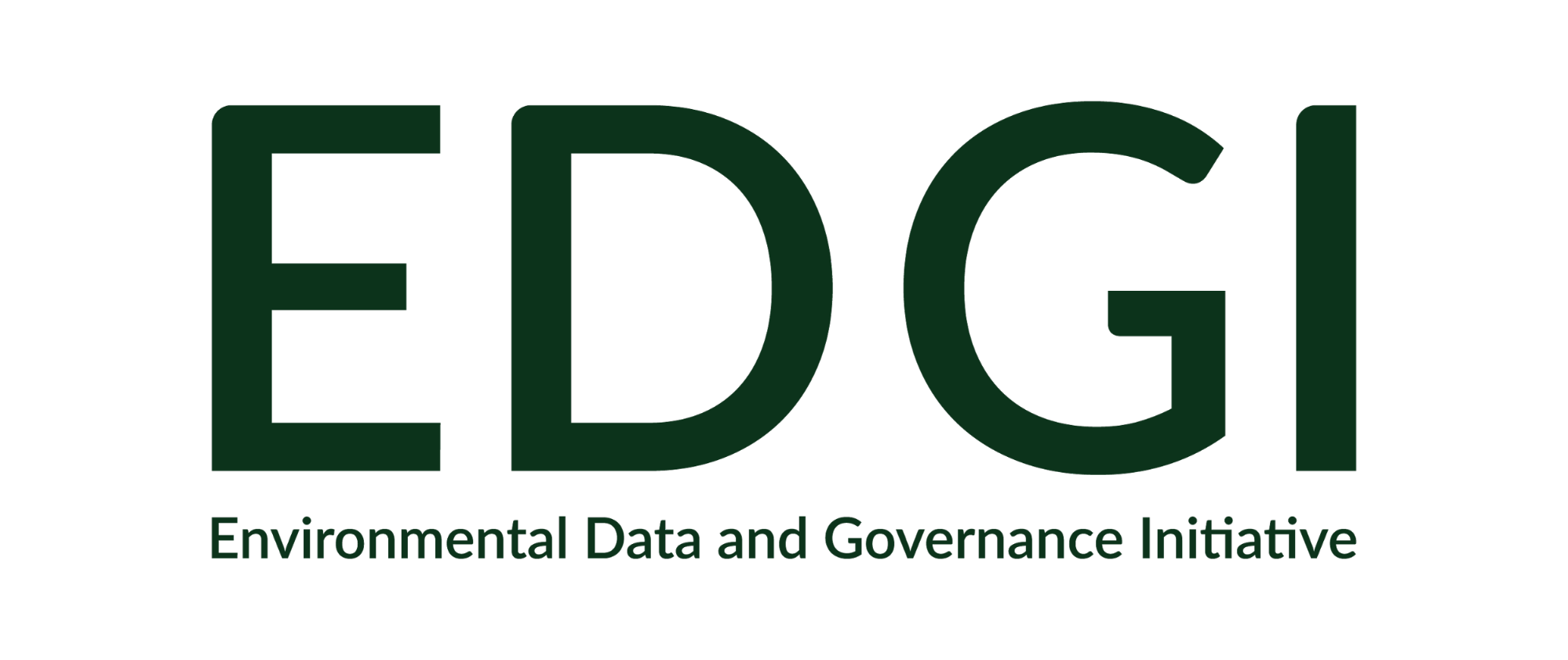 Join a DataRescue Team
If you would like to attend DataRescue Austin please fill out this form after reading the information below about the types of team members that we need. Team guides will lead you through the following paths: please, choose one according to your interests and skills. If you have skills in one of these areas and want to serve as a guide or if you would like to work as a volunteer, please email us at datarescue@gmail.com. If you'd rather remain decide what path to join on the day of the event, please be sure to register for the event here, that'll help us know how much food to get. Please familiarize yourself with the technical workflow and recommended skills for the each path. Volunteers and team guides will be available to help troubleshoot throughout the day, but technical training for participants will not be a significant feature of this event.
DataRescue Austin @ UT will focus on the following four data rescue paths:
Seeding and Sorting (to feed the End of Term Archive): This is the widest path and requires a variety of skill levels. Seeders and Sorters canvass the resources of a given government agency, identifying important URLs. They identify whether those URLs can be crawled by the Internet Archive's webcrawler.
Researchers review URLs the Seeders & Sorters mark as "uncrawlable" to confirm that seeders' assessments were correct (that is, that the URL/dataset is indeed uncrawlable), and investigate how the dataset could be best harvested. Consider this path if you have a strong front end web experience and like to find out more information about things.
Harvesters take the uncrawlable data and try to figure out how to actually capture it based on the recommendations of the Researchers. This is a complex task which can require substantial technical expertise, and which requires different techniques for different tasks. Consider this path if you have hacking and tech skills.
Documenters & Storytellers help record and publicize stories about the importance of climate and environmental data on our everyday lives and share the work on social media. Consider this path if you have skills in writing and social media, arts, blogging, photography, journalism, and media. We invite you to write field notes or story about who and which local communities, organizations, and institutions currently use specific datasets, and how.
Join the DataRescue slack channel before you arrive.
Visit here for info on getting set up with slack.
Register for the event here.
Follow us on social media:
And use the hashtag #DataRescueATX to join the conversation :)
What
The U.S. federal government hosts a multitide of different scientific datasets, mainly through executive branch agencies like the EPA, NASA, NOAA, the Department of Energy, and the Department of the Interior. Recently, many in the federal government at a variety of levels have communicated their antagonism toward the scientists, researchers, and civil servants who study and inform the public about a wide variety of topics. The federal government has already moved to expunge information related to climate change from whitehouse.gov and introduced legislation to abolish the EPA. We seek to protect vital public scientific and data resources from suppression by archiving them in multiple, redundant repositories so they may be accessed and reused after potentially disappearing.
This video from Vice News gives a great overview of the DataRescue effort:

Stay tuned for info on specific data sources we'll be targeting. And please get in touch if you're familiar with any vulnerable data sources.
When
We will be working 12PM–6PM on Friday, March 3, 2017 in the first floor of UT's iSchool.
| | | |
| --- | --- | --- |
| Time | Activity | Location |
| 12:00 | Doors open, introduction | iSchool, Tocker Lounge |
| 12:15 | Team training at stations | iSchool, Rooms TBD |
| 1:00 - 5:00 | Work sessions at stations | iSchool, Rooms TBD |
| 5:00 | Pizza | iSchool, Tocker Lounge |
| 5:30 - 6:00 | Closing remarks | iSchool, Tocker Lounge |
Where
We will be meeting in various rooms on the first floor of the iSchool at the University of Texas at Austin. Rooms will be announced closer to the event!
A map can be found here.
Code of Conduct
Welcome everyone! Please read this Code of Conduct, and if you have any questions, ask an event organizer!
This is a harassment-free environment for everyone, regardless of gender, gender identity and expression, sexual orientation, disability, physical appearance, body size, race, age or religion or technical skill level. We do not tolerate harassment of participants in any form. Harassment includes verbal comments that reinforce social structures of domination related to gender, gender identity and expression, sexual orientation, disability, physical appearance, body size, race, age, religion, sexual images in public spaces, deliberate intimidation, stalking, following, harassing photography or recording, sustained disruption of talks or other events, inappropriate physical contact, and unwelcome sexual attention. Participants asked to stop any harassing behavior are expected to comply immediately.
If a participant engages in harassing behaviour, the organizers may take any action they deem appropriate, including warning the offender or expulsion from events and online forums. If you are being harassed, notice that someone else is being harassed, or have any other concerns, please contact a member of the organizing team immediately.
Organizers will be happy to help participants contact local law enforcement, provide escorts, or otherwise assist those experiencing harassment to feel safe for the duration of the event. We value your participation!
This document is based on a similar code from Civic Tech Toronto, itself derived from the Recurse Center's Social Rules, and the anti-harassment policy from the Geek Feminism Wiki. This work is licensed under the Creative Commons Attribution-ShareAlike 4.0 International License.
DataRescue Austin 2017 is part of the Environmental Data and Governance Initiative (EDGI), in partnership with the DataRefuge project and the End of Term Presidential Harvest from the Internet Archive. We are grateful to University of Texas at Austin School of Information for providing space.
The people helping organize this event include (in alphabetical order):
Amelia Acker, Assistant Professor, UT Austin School of Information
Debbie Cerda, Volunteer Austin
Jim 'Decibel' Nasby
Josh Vekhter, PhD Student, UT Austin Computer Science
Jessica Meyerson
Shane Williams
Stephen McLaughlin, PhD Student, UT Austin School of Information
And special thanks to:
Laurie Allen, Bethany Wiggin, Margaret Janz @ Data Refuge
Maya Anjur-Dietrich and the rest of the folks from EDGI
UT Austin School of Information All those contributing anonymously to DataRescueAustin, Data Refuge, and the broad efforts to save at-risk federal data
Outside Austin? Check here and here for sister events in your area.
Want to volunteer, sponsor the event, or host a parallel event elsewhere in Austin? We'd love to hear from you!